Solution Name
· Crystalline Solar Cell Production LineTurnkey Solution

Solution Application

· Upgrade the former solar cell productionlines and provide turnkey solution for the customers. Construct new productionline for mono/multi-crystalline solar cell manufacturers and provide theturnkey solution for them.
Solution Process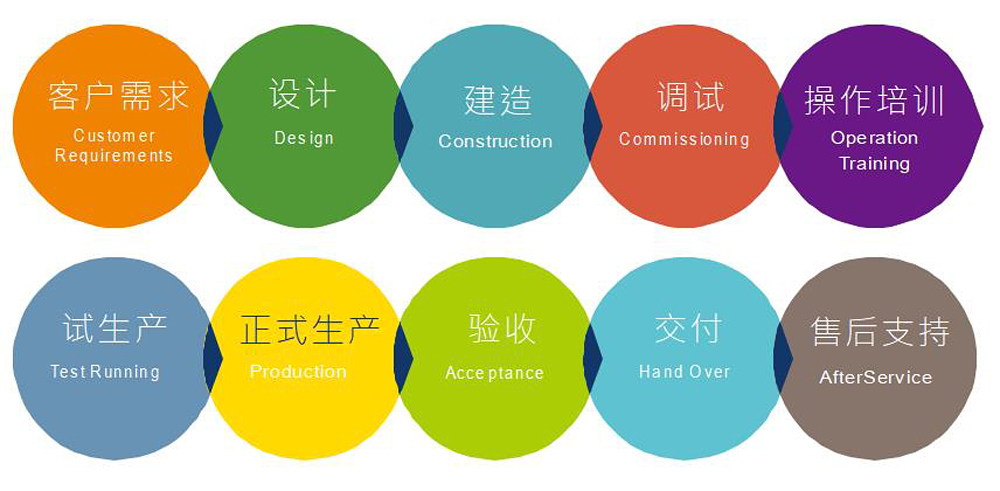 High Efficiency Solar Cell Production Line
· The average efficency of mono-crystalline solar cell reaches 21.6% and multi-crystalline reaches more than 20.5%.

· Monthly average breakage rate of entire line<0.8%.
· Each 300MW crystalline solar cell production line with throughput more than 8000pcs/wph.
· Suitable for 166mm×166mm wafers with thickness down to 160μm.
Upgraded Process
· With MCCE process, the efficiency of crystalline solar cells improves more than 0.3%.
Features
· One-stop turnkey solution which is cost effective and improve the production efficiency.
· Rich experience in equipment R&D, designing and manufacturing,mature and reliable key equipment with proprietary intellectual property rights.
· With top engineering and technology team, which can provide powerfulupgrade ability for equipment and technology.
· Offer continuous support for the process and production; With agreat fame of service consciousness, service quality and service spirit in the market.
· RFID technology which can realize visualized production and control the whole manufacturing process timely.